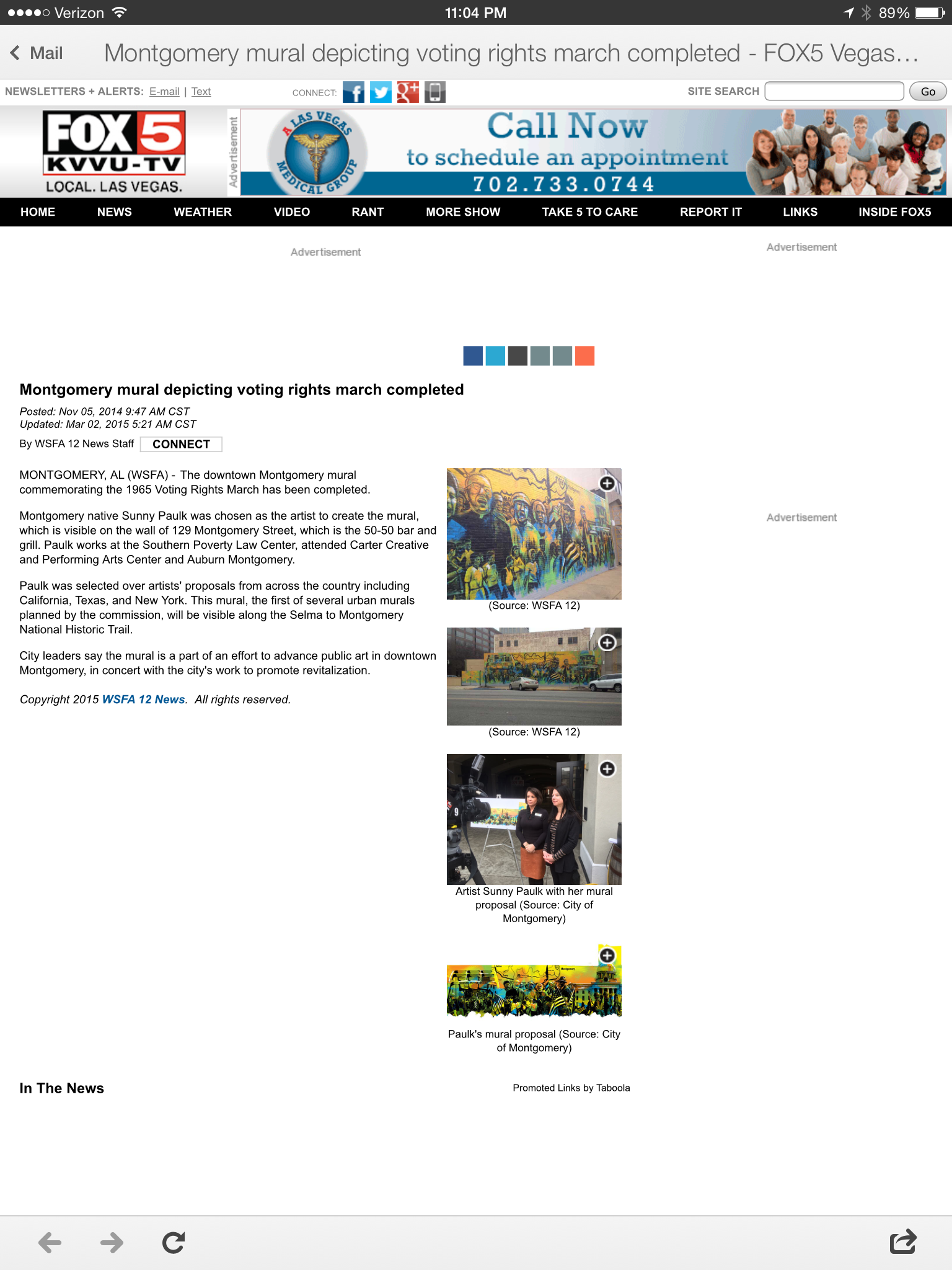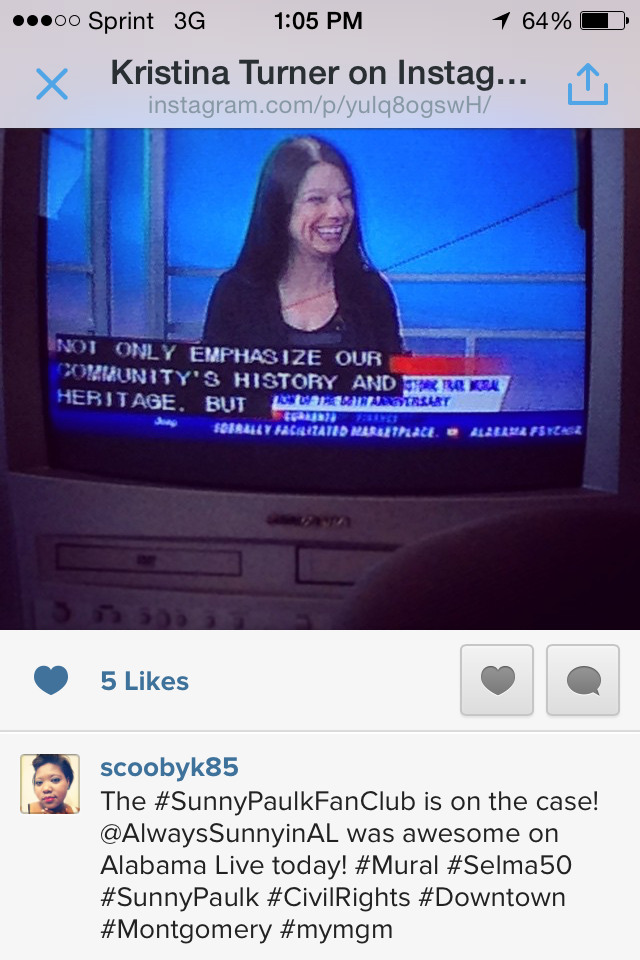 City & County Officials Dedicate Civil Rights Mural
Montgomery Mayor Todd Strange, County Commission Chairman Elton Dean discuss the legacy of the foot soldiers of the Selma-to-Montgomery Voting Rights March and dedicate the city's new civil rights commemorative mural (from local artist Sunny Paulk)
New York Times, December 4, 2015
New York Times, December 4, 2015
VisitMontgomery.com's 2015 Year in Review, December 29, 2015.
Montgomery Advertiser online photo gallery of Corey Spearman and Sunny Paulk painting the Maxwell Boulevard "Nat King Cole" mural in Montgomery, AL. February 17, 2017. http://tinyurl.com/n8ngagv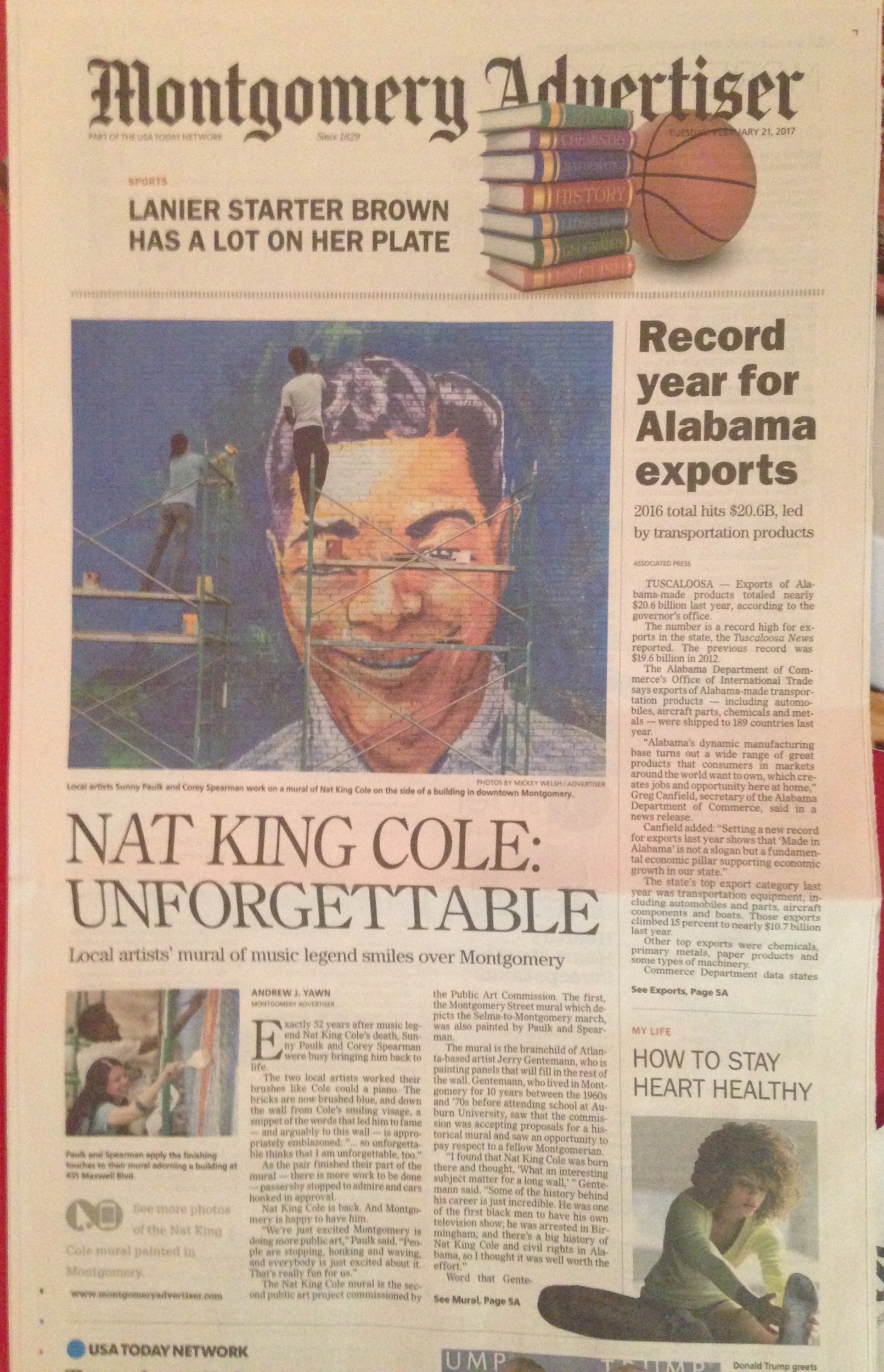 Coverage of the part of the Nat King Cole mural that Corey Spearman and I painted, Montgomery Advertiser, February 21, 2017. Online photo gallery at http://on.mgmadv.com/2lsnu33
Capital of Dreams - Long Version 2017
City of Montgomery tourism video. April 2017. (I show up around the 2:14 mark!)
Washington Times. February 22, 2017.
Dothan Eagle. February 23, 2017.